The Secretary of the Commonwealth has announced:
"Check your mailbox for the red Information for Voters book, which has information on 2022 ballot questions. Books are being delivered to all households this month.




Note: There will be 4 statewide questions on the November ballot.




Questions 1-3 are included in the printed Information for Voters book. Question 4 was submitted too late to be included, but you can find it in the online version at http://VoteInMA.com."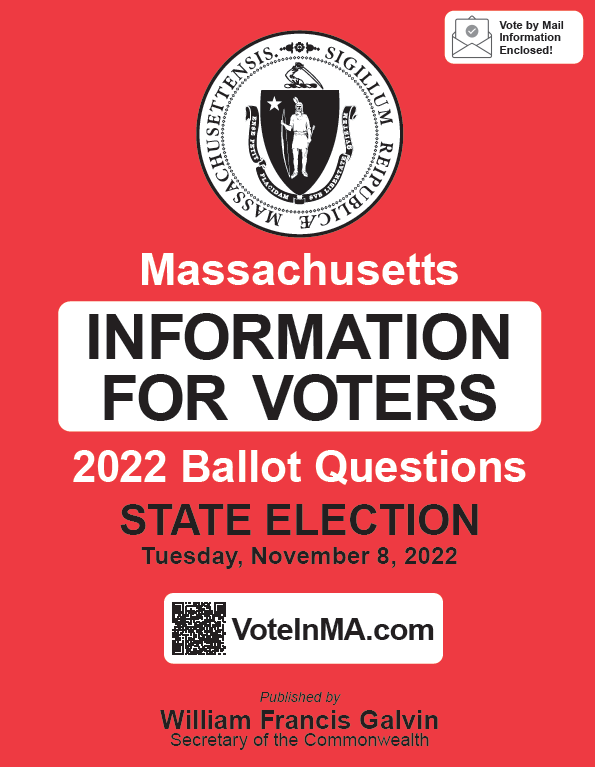 The Red Book is coming to your postal mailbox