LAST 2 WEEKS IN REVIEW
I'm your representative in Congress and I write to keep you informed.
On the Hill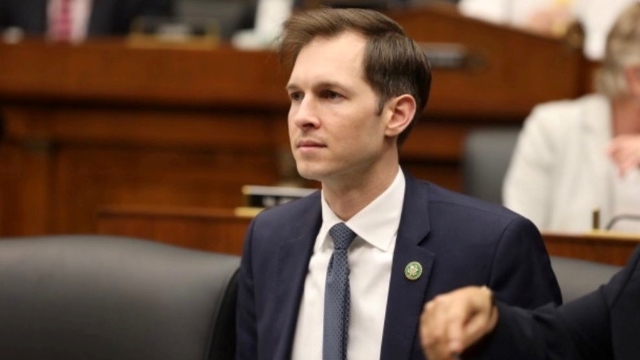 Taiwan:
Yesterday,
I spoke about my trip to Taiwan
and the need for the United States to maintain a strong partnership with the island. I met with the president, government officials of both parties, business executives, and military commanders. The trip reaffirmed that we must remain committed to standing up to the Chinese Communist Party. The United States and Taiwan should help support each other's democracies through collaboration on countering disinformation and propaganda. We should also strengthen one another's economies through increased flows of trade and investment. Specifically, we should negotiate expanded market access, common rules, and the end of double taxation on Taiwanese investment in the United States, which is especially critical as we seek to revive US semiconductor manufacturing. As the United States seeks to strengthen our position in the Indo-Pacific, let us commit to Taiwan as a long-term ally.
Environmental Scorecard:
I am proud to have
received an "A" rating from the League of Conservation Voters
for the third year in a row. As a young parent, I am focused on leaving the planet better than we found it – and
my voting record in Congress reflects that
. Since the start of my first term, I have been a leading proponent of offshore wind development off Massachusetts' South Coast. From supporting clean energy to expanding transit to safeguarding our water, we must protect and heal our planet. I will continue to support legislation that advances environmental stewardship and advances the clean energy transition in the 118th Congress.

Make your voice heard → What do you think about offshore wind?
Do you support offshore wind as a clean energy source?

Around the Fourth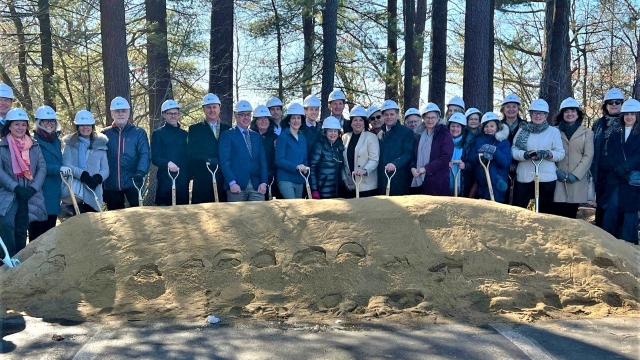 OpusNewton Groundbreaking: Earlier this week, I attended the groundbreaking for OpusNewton, a 174-unit apartment building for middle-income older adults who don't qualify for subsidized housing, but cannot afford market-rate units. I was joined by Lieutenant Governor Kim Driscoll, State Senator Cynthia Creem, and Mayor of Newton Ruthanne Fuller in celebrating the production of more housing. We must continue to support developments like this one as Massachusetts grapples with its biggest challenge: the cost of housing.
Town Halls:
I'm hosting a
series of three town halls
tomorrow, March 11, in Milford, Attleboro, and Fall River. I look forward to the opportunity to meet you, hear your concerns, and answer your questions about Congress. You will also have an opportunity to connect with my staff to avail yourself of casework services in our office. If you'd like to attend, please see below the details and links to RSVP for each town hall. I hope to see you there.
Milford Town Hall
Saturday, March 11th
10:30 AM-11:30 AM
Milford Town Hall
52 Main St, Milford, MA 01757
RSVP Here

Attleboro Town Hall
Saturday, March 11th
12:30 PM-1:30 PM
Sweet Community House
44 Peck St, Attleboro, MA 02703
RSVP Here

Fall River Town Hall
Saturday, March 11th
2:30 PM-3:30 PM
Fall River Government Center
1 Government Center, Fall River, MA 02720
RSVP Here
Onwards,

Jake
WASHINGTON
15 Independence Avenue SE
1524 Longworth HOB
Washington, DC 20515
Phone: (202) 225-5931

NEWTON
29 Crafts Street
Suite 375
Newton, MA 02458
Phone: (617) 332-3333

ATTLEBORO
8 North Main Steet
Suite 200
Attleboro, MA 02703
Phone: (508) 431-1110