"It's one of the hardest things I have had to do yet," Franklin Town Administrator Jamie Hellen said last week regarding the closure of the town's recreational areas, "especially for someone like me who is an avid outdoorsman, and loves sports and being outside.





"It's toughest on the kids and families who all want to be outside utilizing our playgrounds and school grounds," he wrote via email.





In Franklin, closures have included not only playgrounds and school grounds, but also Chilson Beach at Beaver Pond and the Beaver Pond field. The state forest land, though, is still open at this time, as is the Southern New England Trunkline Trail that passes on into Bellingham, Blackstone, Millville, Uxbridge, Douglas and beyond.





"As for town forests, we have kept those open and have actually set up a new site with a challenge and used trails and walks as a way to help give people something to do and look forward to doing with the whole family," Hellen noted."
Continue reading the article online (subscription may be required)
https://www.milforddailynews.com/news/20200412/towns-shutter-playgrounds-recreation-areas
Related post on outdoor trails in Franklin
https://www.franklinmatters.org/2020/04/enter-town-of-franklin-trails-walking.html
Interview with Rec Director Ryan Jette
https://www.franklinmatters.org/2020/04/fm-239-recreation-dept-director-ryan.html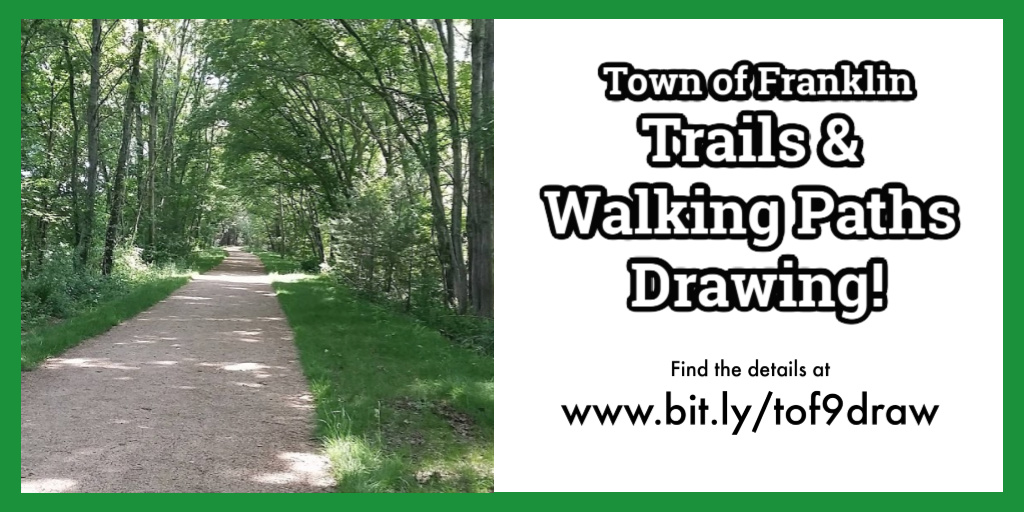 This section of the SNETT trail you can get to from the Lake St parking area