📣 Attention FHS Students! @FranklinHS is participating in the MA State Seal of Biliteracy! Show off your language skills by earning this certification.
Join our Google Classroom page for more information.
@MrHanna_FHS @FHSGuid @FranklinPSNews @FHSPantherbook @fhspanthertv
Shared from Twitter:
https://twitter.com/LevansFHS/status/1364924220086640643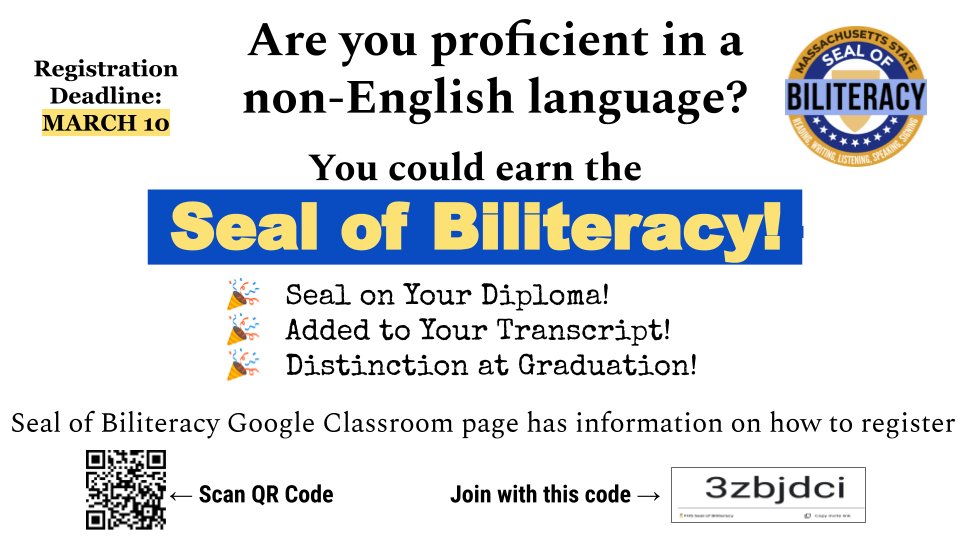 Did you know that MA State Seal of Biliteracy program is at FHS?