Town of Franklin, MA (
@TOFranklinMA
) tweeted Sun, Oct 31, 2021:
"Take a quick stop by the two newest #PopUpShops in Franklin, @EscapeIntoFictn and #DoglioCoffee for some great treats!
Thank you to @MassEOHED for the state grant! The coffee is delicious and we could all use some great fiction to take us away!
Perfect time for the holidays! ☕️📚 https://t.co/WVjY7yw5Lg"
(
https://twitter.com/TOFranklinMA/status/1454814712915501064?t=OWCAlItlfYyHR3GhzdPsuQ&s=03
)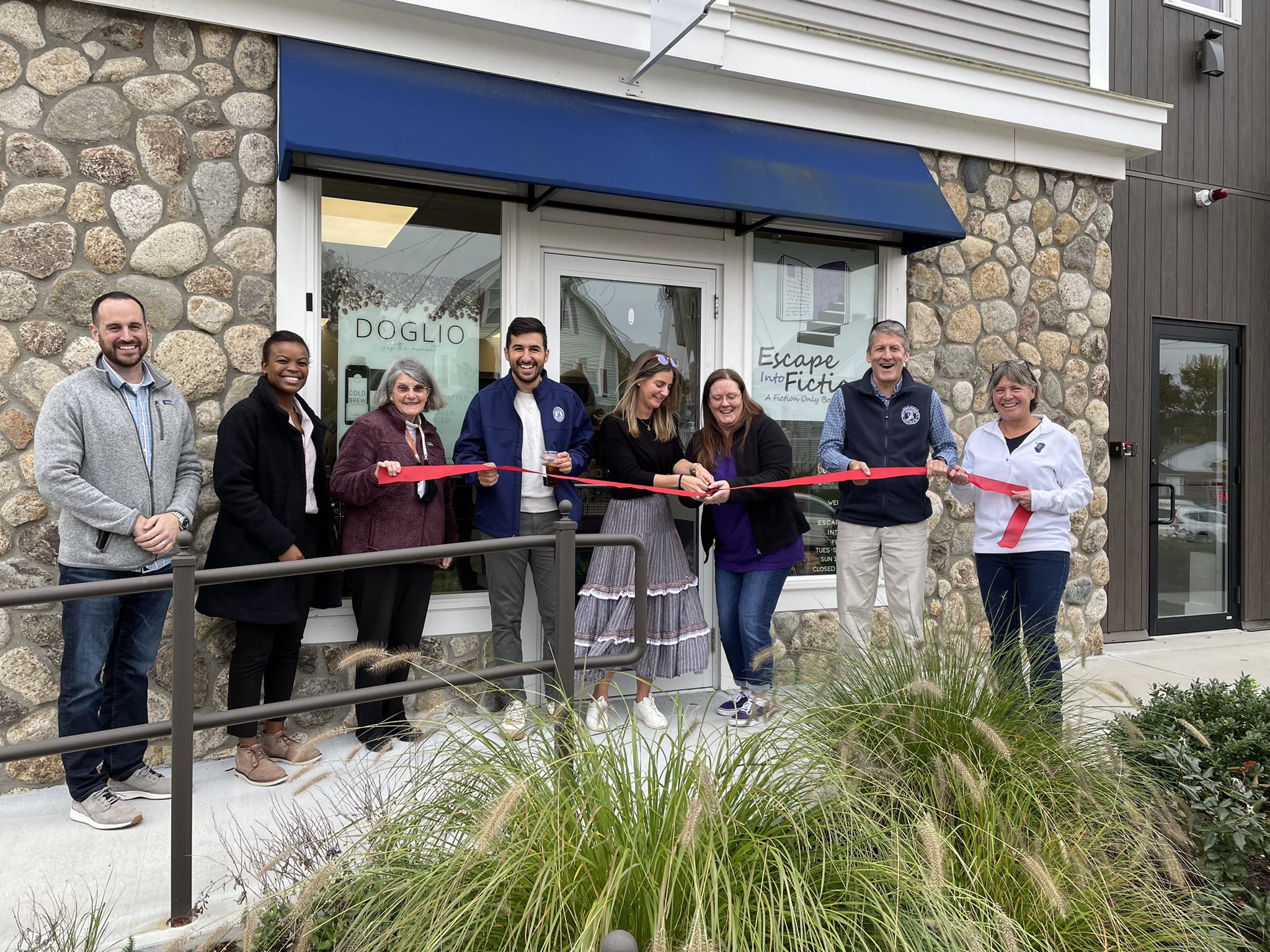 Town of Franklin, MA: new popup shops ribbon cutting @TOFranklinMA photo
Doglio Coffee will open on Nov 10. In the meantime, you can check out their webpage and order online https://dogliocoffee.com/
Escape into Fiction
will be open everyday except for Monday. Peruse the books on the shelf, if you don't find one you want, they can order it for you.
https://escapeintofiction.com/
The Town of Franklin press release announcing their openings was shared here